For all you Non- veg lovers, today we have brought the simple recipe of quick and delicious "Chicken Curry"  at home.
INGREDIENTS REQUIRED :
• 6-7 cloves
• 2 tbsp ginger garlic paste
• 1-inch cinnamon
• 5-6 cardamoms
• 3- Onion's paste
• 2 tomato's puree
• Mustard oil – 3-4 tablespoons
• ½ tsp coriander powder
• 1 tsp chicken masala
• Salt to taste
• Tender chicken – 2kgs
• 1 tbsp cumin powder
• 1 /4 tsp cinnamon powder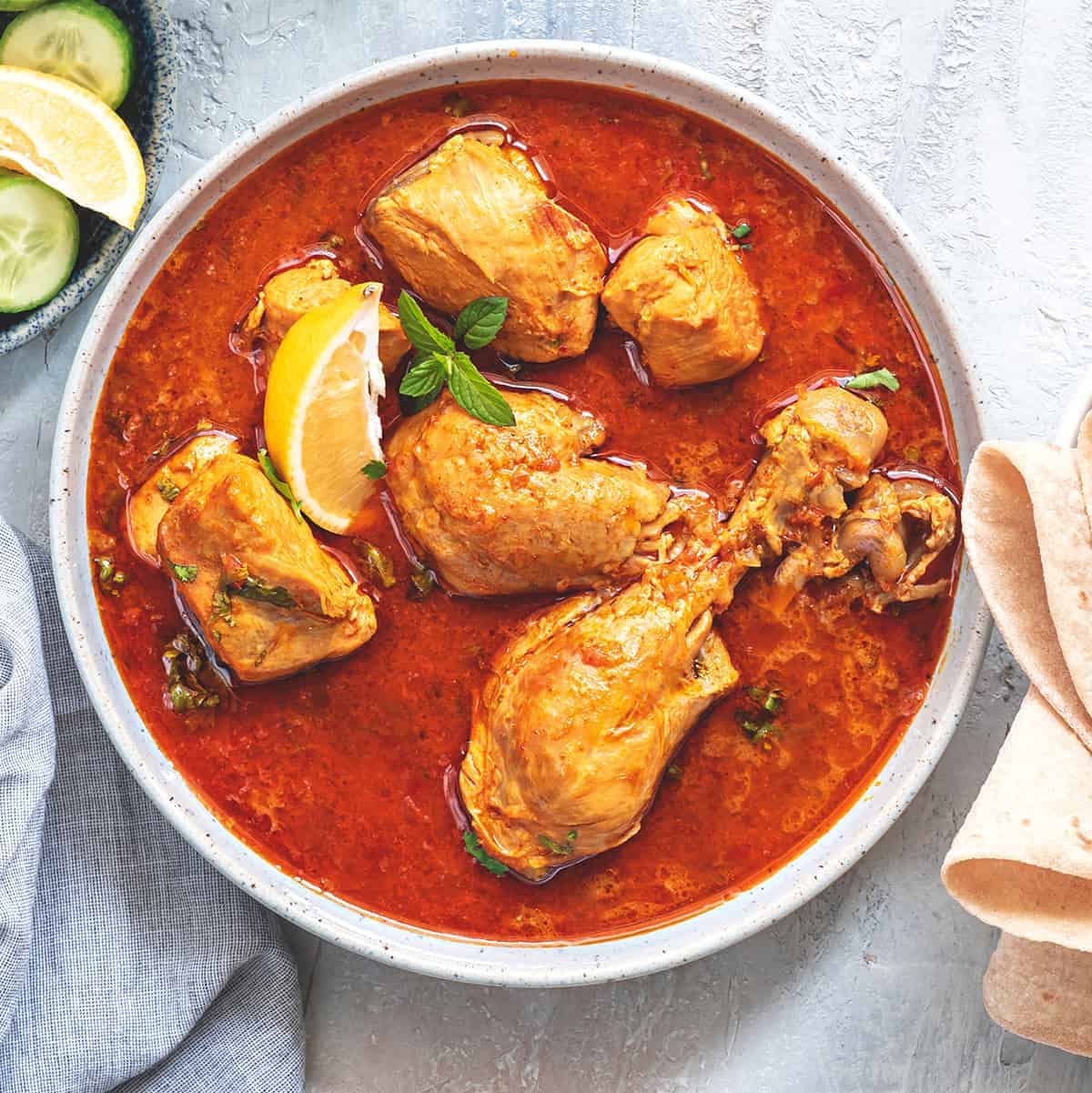 PROCEDURE
• Heat a pan and add 4-5 tablespoons of mustard oil.
• After the oil is heated well, add 6-7 cloves, 4-5 cardamom, 2 bay leaves, and 1-inch cinnamon stick and let it splutter
• Now add the paste of onion and let it cook well with the blend of spices till it turns light brown in color.
• Add half a tablespoon of salt
• Add ¼th tablespoon cinnamon powder to the paste
• Add 2 tbsp ginger garlic paste and mix it well
• Add half tbsp red chili powder
• Add 1 tsp coriander powder
• Now Add 1tbsp of cumin powder
• Add 1 tbsp of chicken masala( you can add any variety of chicken masala)
• Mix all the ingredients well and let it cook for five minutes so that all the spices blend well and start giving a yummy smell.
• Add half cup of tomato puree into the bLended mixture and mix it well. After mixing properly, add the other half of tomato puree and mix it again
• Cover the mixture with a lid and let it cook for 10 minutes.
• Add 2 kgs of chicken into it and cook it till the chicken turns juicy and soft.
• The chicken and tomatoes together will release the moisture into it, so you don't have to add water.