Did you know about these "Giant Halwa Paranthas" you get at the "Nizamuddin Lane"? These Halwa Paranthas are absolutely big and entirely different from the regular boring Aaloo Paranthas.Halwa paratha is an interesting combination of sweet and savoury flavors.
You'll be stunned to see the size.
PROCEDURE
These big Paranthas made plainly of Maida first and that too with just hands over a very big wooden plate greased with a little oil. Some holes are made in the Paranthas while making them so that when they are cooked in oil, they don't burst by swelling up. They are then deep-fried in oil and drained out. After this, they prepare the Suji Halwa in desi ghee where the suji is firstly tossed in the desi ghee and the sugary water is added.
Then it is cooked thoroughly after which it is taken out and garnished with green and red cherries and cashews which makes it look all the tastier as well as colorful. The Giant Parantha is then cut into many pieces and topped by one scoop of Halwa and sold by measuring in grams.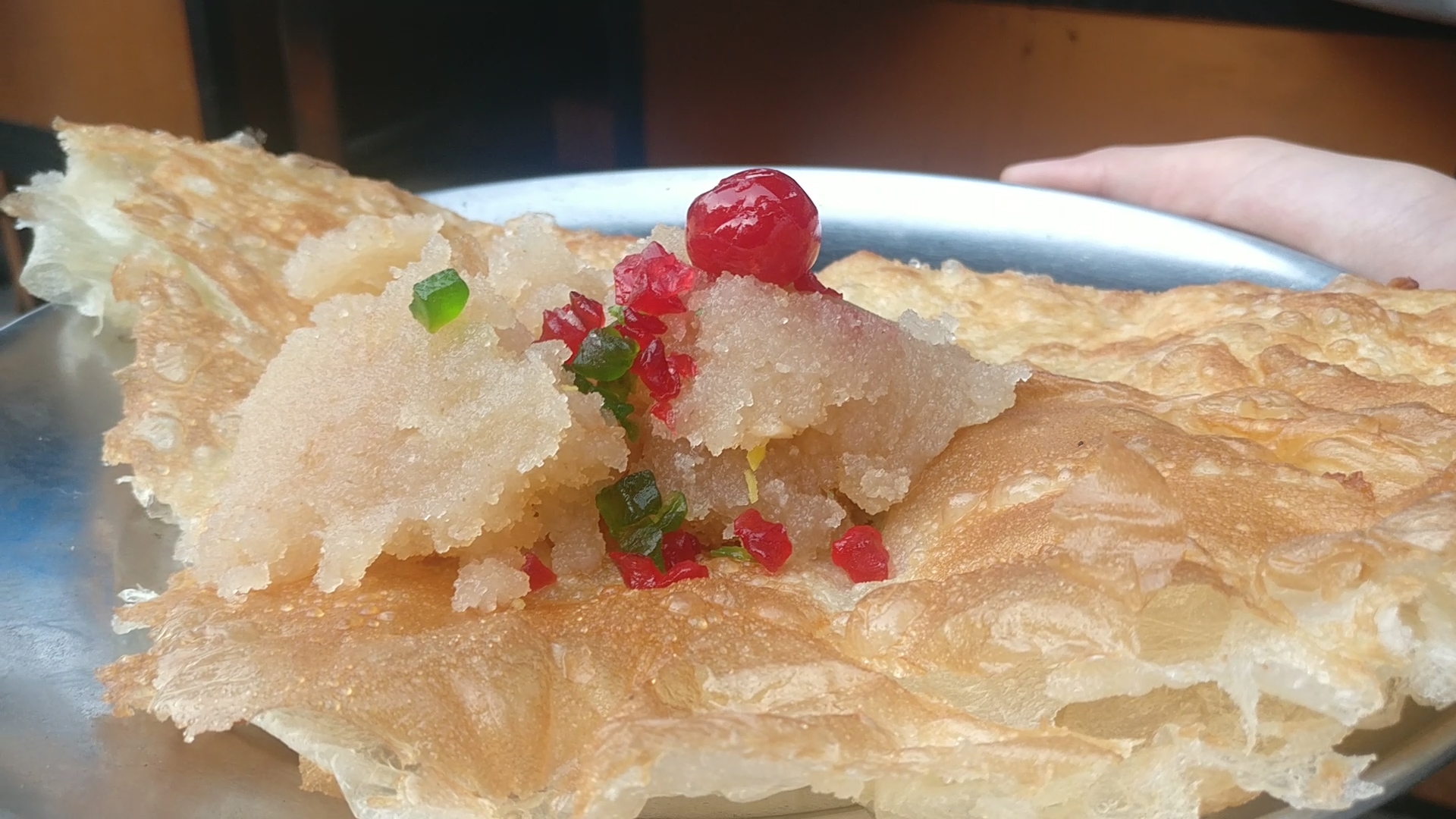 QUALITY, QUANTITY, AND PRICE
Talking about the taste, it's too yum to be praised. The look is mouthwatering and the taste is absolutely scrumptious. Yes, it is oily but if you are fond of street food, you got to avoid this in order to taste them. 250 gms of Paranthas are enough to fill the tummy of one single person at a time.
The cost of 250 gms of this Halwa Paranthas is Rs. 30. If you are somebody, who loves street food and always searches something new to eat, you should come here and try them once.