INGREDIENTS:½ cup petite yellow lentils (mung dal)
Salt as per taste
Some turmeric powder
1 cup wheat flour
1 tsp cumin seeds(jeera)
1 tsp red chili powder
1 tsp coriander powder
Some asafetida powder(hing)
Some finely-chopped green onions/red onions
½ tsp garam masala
½ tsp lemon juice
Some finely chopped coriander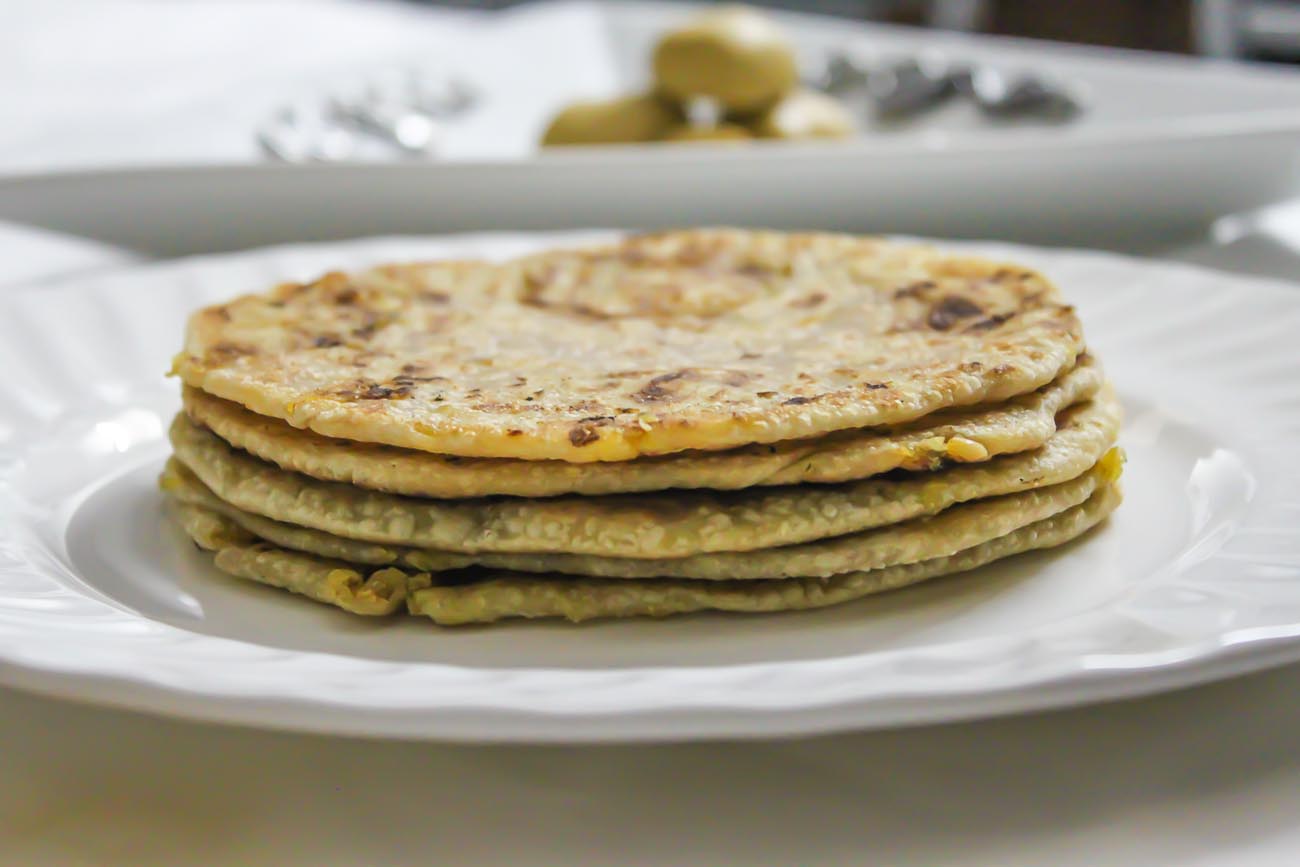 PROCEDURE:
Take ½ cup of petite yellow lentils (mung dal) and soak the lentils with some water in it for 2 hours.
Heat up the pan and pour soaked petite yellow lentils and some water in it.
Add some salt and a pinch of turmeric powder
Cover the lid and leave it for cooking(Get the foam out with the help of a spoon if you want as the foam has a particular smell)
Turn off the stove when it is about 80% half cooked (check by pressing it with fingers)
Use a strainer and drain all water(make sure it is fully dry to avoid sogginess while rolling parantha)
Add one cup of wheat flour in a mixing bowl
Add some salt and 1 tsp of oil and make a hard dough and apply some oil on the top of the dough so that it does not get dry
TO MAKE THE STUFFING
Heat the pan pour 2 tsp oil
Add 1 tsp cumin seeds
Add a pinch of asafetida powder
Add 1 tsp coriander powder
Add ½ tsp turmeric powder
Can add green chilis (optional)
Add some finely chopped ginger garlic paste
Add 1tsp red chili powder
Add ½ tsp garam masala
Add cooked moong dal and mix them all well with a spoon and press it while mixing
Now add salt once the dal is nicely done
Add ½ tsp lemon juice
Take this stuffing in a mixing bowl and rest it for a while. Add some finely chopped coriander in it.
TO MAKE PARANTHAS
Roll out a ball from the prepared dough, place it on a flat surface and flatten it with the help of a rolling pin
Put stuffing in the middle of the flattened chapatti and close it from all the sides
Keep rolling with the help of some dry flour
Cook the parantha on the pan and puff it up. Apply some oil on both sides. (follow the same procedure and make more of the paranthas)
Serve hot with "Curd" or "Boondi Raita."