LOCATION: Bazar, Meena Bazar,982, Matia Mahal Rd, Kalan Mehal, Chandni Chowk, New Delhi, Delhi 110006.
Today, we're telling you about Delhi's most "Buttery" chicken. A must- try at JamaMasjid, which has become a haven for good food over the years. This butter chicken is nothing like your regular "Butter Chicken". It is going to take your heart away with its flavors and taste.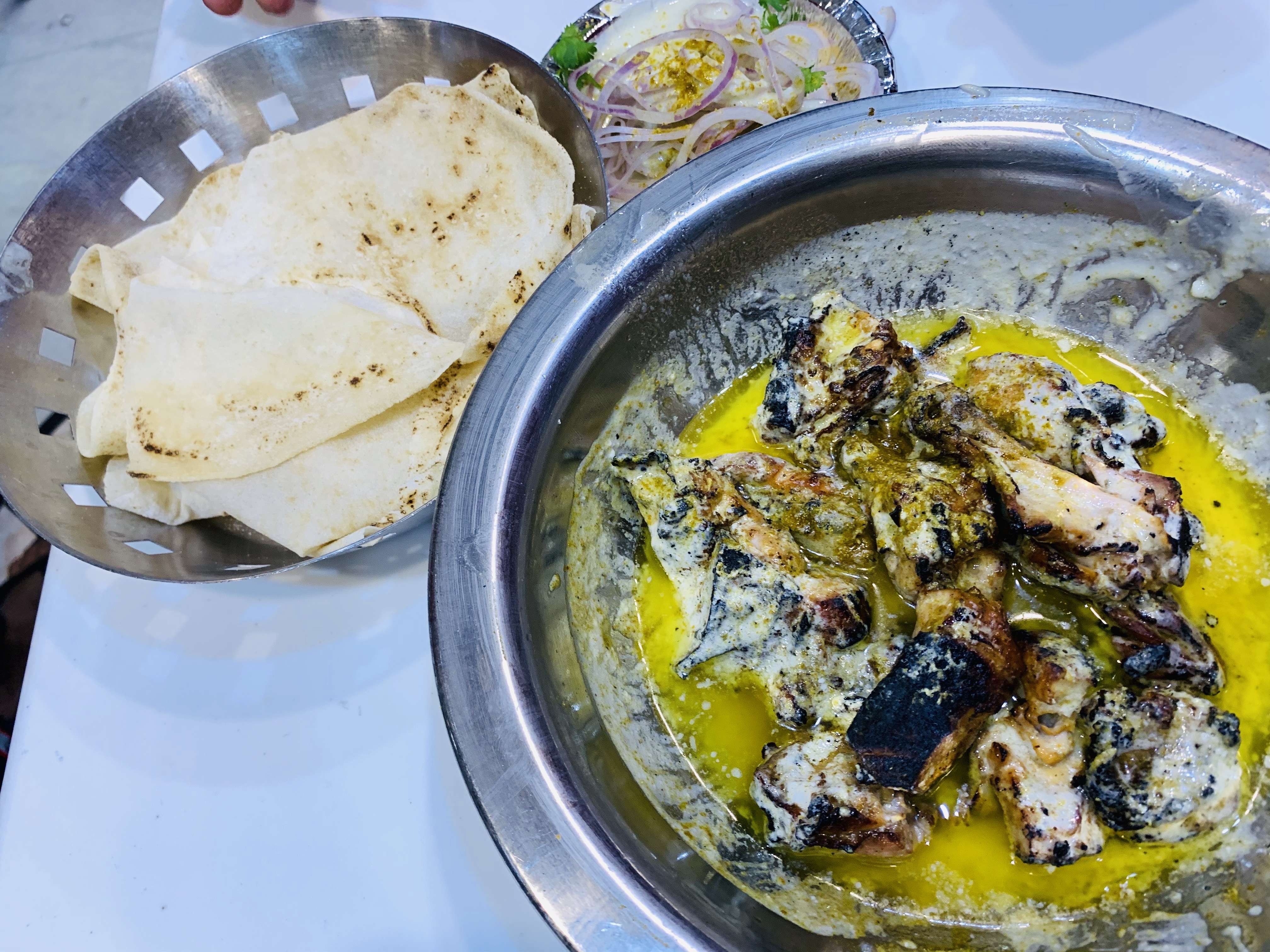 PROCEDURE
Firstly, the chicken is marinated thoroughly with yogurt and in-house spices. The best thing about this place is that the chickens are roasted well on a sigadi and char-grilled to perfection, and all this is done right in front of your eyes.
This grilling takes a while so while you drool with the smell of the butter and spices, they cook it with absolute perfection. After the chicken is grilled, it is dipped into fresh "Malai" before a generous amount of butter is poured over it which is absorbed in the chicken so well that you will feel the taste every time you chew it. Your wait will be worth it.
TASTE
Now, talking about the taste and amount of the chicken served at ordering on a full plate, you will get a bowl full of chicken soaked in sinful clarified butter along with Rumali Roti, Raita, and some salad. You won't regret eating this much butter because of its superb taste.
Every bite of this dish is a burst of flavors. So, if you are a fan of Mughal cuisine, this is just the right place for you to enjoy along with your friends and family because this place is not going to disappoint you anyways at all. Enjoy this one- of- a – kind dish at "Aslam Chicken at Jama Masjid.